Dr. John R. Frank, CFRE
Speaker — Trainer — Author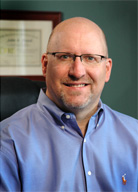 John Frank is passionate about stewardship. He studies, teaches, and consults on stewardship and believes it is the key to a holistic approach to life for individuals and organizations.
A nationally and internationally recognized speaker and teacher, John's expertise includes stewardship, leadership, nonprofit organizations, as well as biblical training in various topics. He speaks with churches, ministry leadership, boards, and retreats.
His life experience includes ministry to 23 countries, pastor of worship, teaching stewardship in third world countries, evangelist outreaches behind the Iron Curtain, as well as church leadership.
He has served as a Director of Development or Vice President of Development in an international music ministry, Christian School, Christian University and rescue mission. He has consulted with and provided training for many ministries ranging from start-ups to those with $100 million annual budgets.
John is Founder/President of The Frank Group, a consulting firm that presents a holistic, and relational approach to serving non-profit organizations, their leadership, and their donors.
A gifted teacher, he is a member of the faculty for international, national, and regional training conferences, graduate school courses, and the AGRM Rescue College On-Line Fund Raising Course, the first of it's kind in the country. He has also been a member of the faculty of The Engstrom Institute Steward Leadership Summit as well as faculty for International Steward. John was recognized by LinkedIn as in the Top 1% of Endorsements for Nonprofits Expertise on their site.
John's professional involvement and education includes:
Founder/Director — Stewardship Summit, www.StewardshipSummit.org
Doctor of Ministry, Leadership in the Emerging Culture (Dissertation Focus: Stewardship Education). Awarded from George Fox Evangelical Seminary.
Master of Arts in Philanthropy and Development, Saint Mary's University
Bachelor of Music, University of Wisconsin
Best of the Best Faculty Award, CSA, 1997
Received Excellence in Integrity Award Campbell Research, 2003
Board of Directors Award, CSA, 2005
Speaker at national and regional training events for:
Association of Fundraising Professionals
Christian Leadership Alliance
Christian Stewardship Association
Christian Management Association
Association of Gospel Rescue Missions
Association of Christian Schools International
Faculty - Rescue College On-Line Course in Fund Raising
Faculty - Christian Stewardship Institute/Engstrom Institute
Authored or contributed to:
Development 101 with R. Scott Rodin, Kingdom Publishing 2015
The Ministry of Development, Steward Publishing, 1996/2010.
The Monthly Partner, Steward Publishing.
Stewardship As a Lifestyle, Design Group Intl. 2013
From Soup to Sermon, Financing Rescue Missions, CSA Publishing.
Revolution in Generosity, Moody Press 2008
In The Trenches: YOU and Your Nonprofit Chapters, CharityChannel Press, 2011
Chapters: Creating a Monthly Partner Program; Creating a Development Strategic Plan by Relationships
To contact John, click here